Princess of Zhuchen
Featured as part of the curated performance festival REACHFEST 2013, Princess of Zhuchen was performed live at the Wistariahurst Museum in Holyoke, Massachusetts in April 2013.
A review by Amanda Giorgio of Pioneer Wired online magazine:
"Princess of Zhuchen" presented the ornate problematics of civilization's uncivilized character with entrancing abandon. Max Lord and Sara June's Princess of Zhuchen was initially a glassy embodiment of the Tiffany window depicting a white peacock in the museum's conservatory. As June paraded through the great hall, the cream-gold trail of her dress and broad golden fan acted as fluttering plumage, with each of her quivering steps and taut bows to the ground. Max Lord's musical accompaniment was reminiscent of the ominously natural and ambient soundtrack of Shindo's 1964 ghost story, Onibaba. But as June ascended the grand staircase, her Orientalist display transformed into a dance of the animated dead; her fan abandoned, she fell to the stairs and began to repeat motions, a ghost or cyborg caught in an electronic loop of repitition, yet relentlessly propelled towards her extravagant bedroom, the Oriental room, her resting place."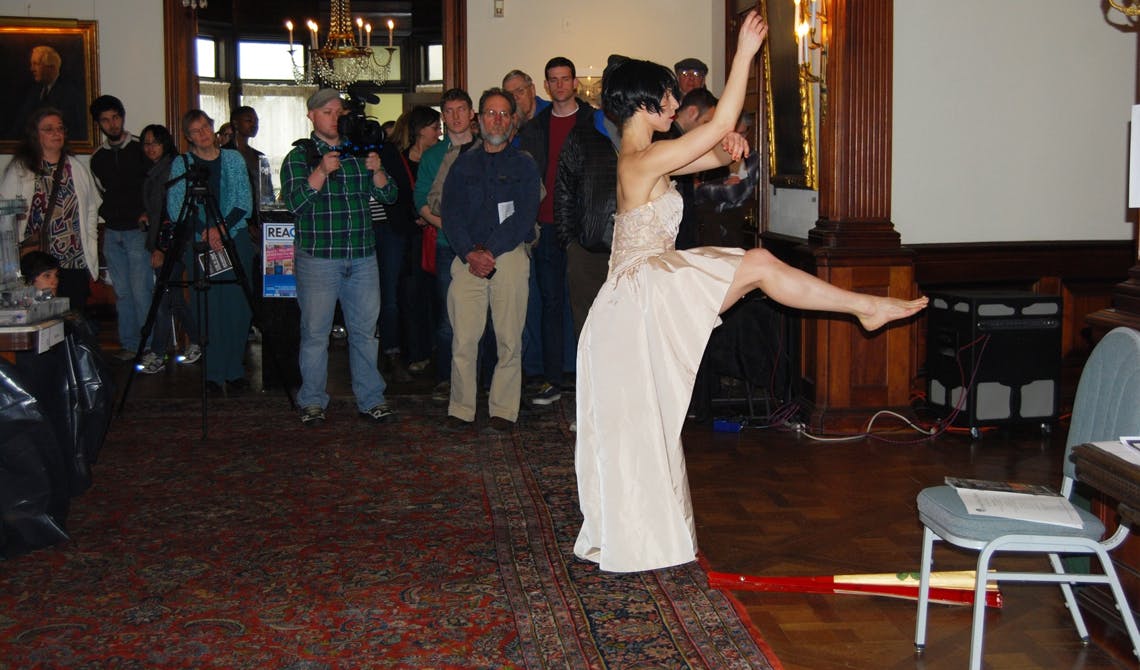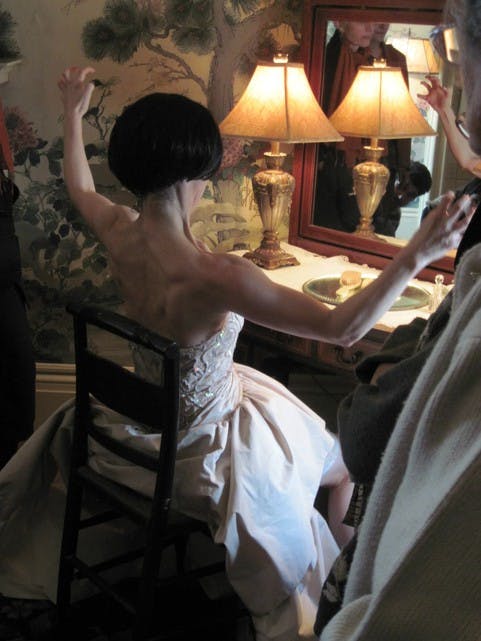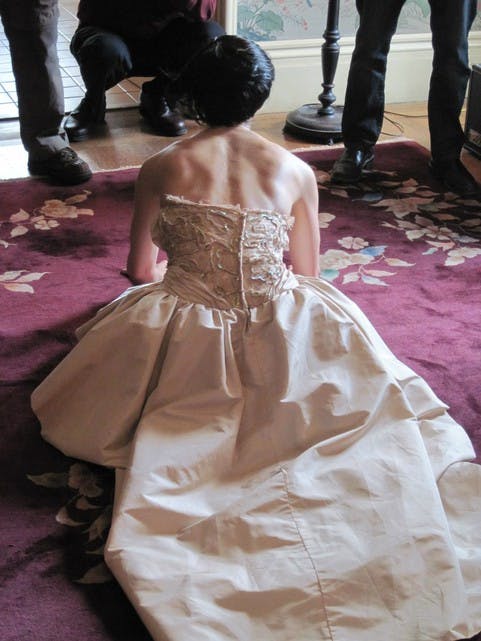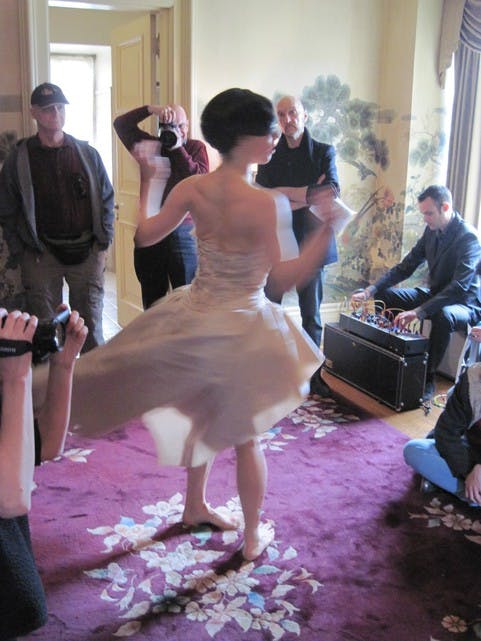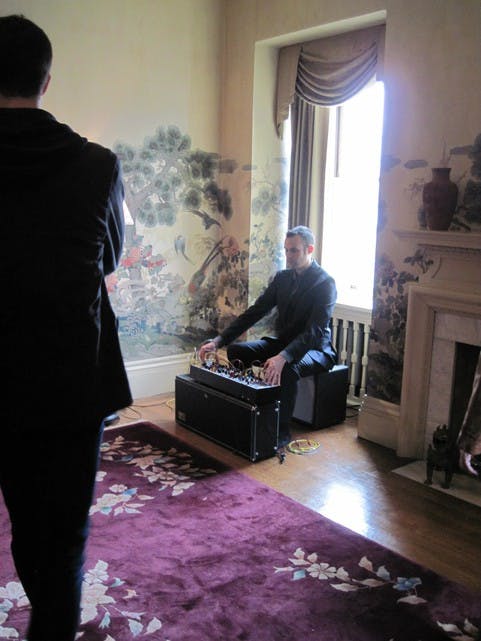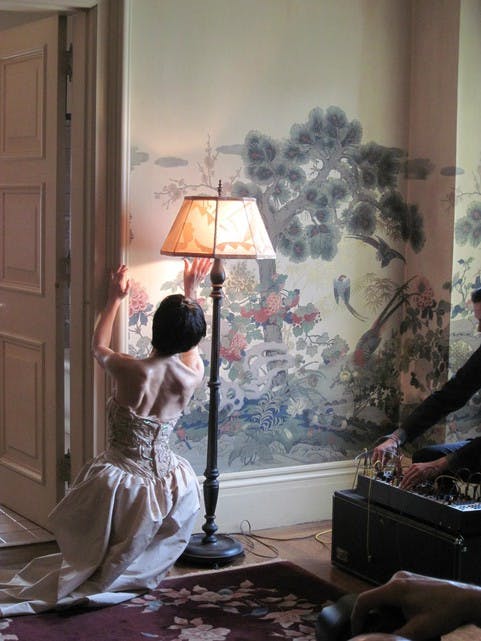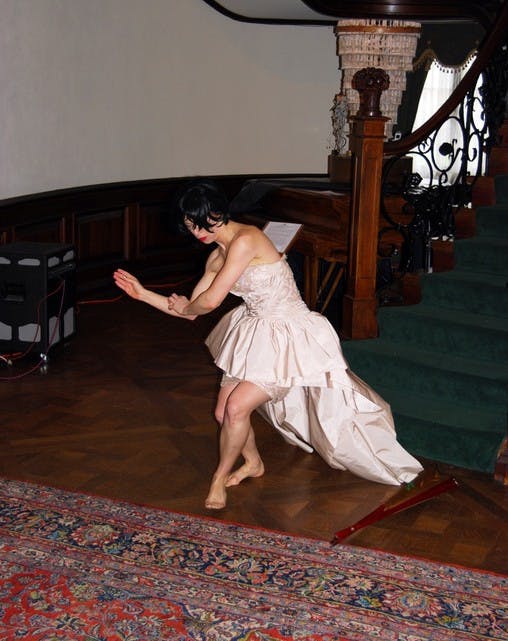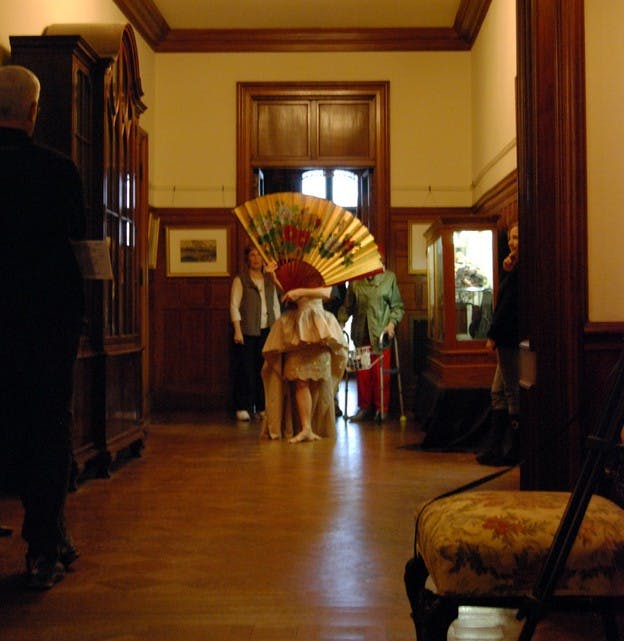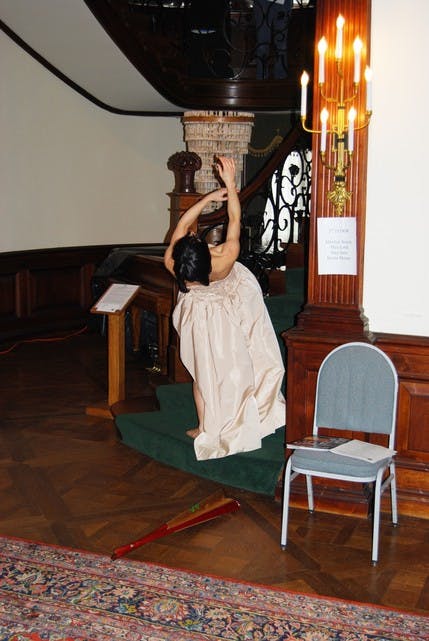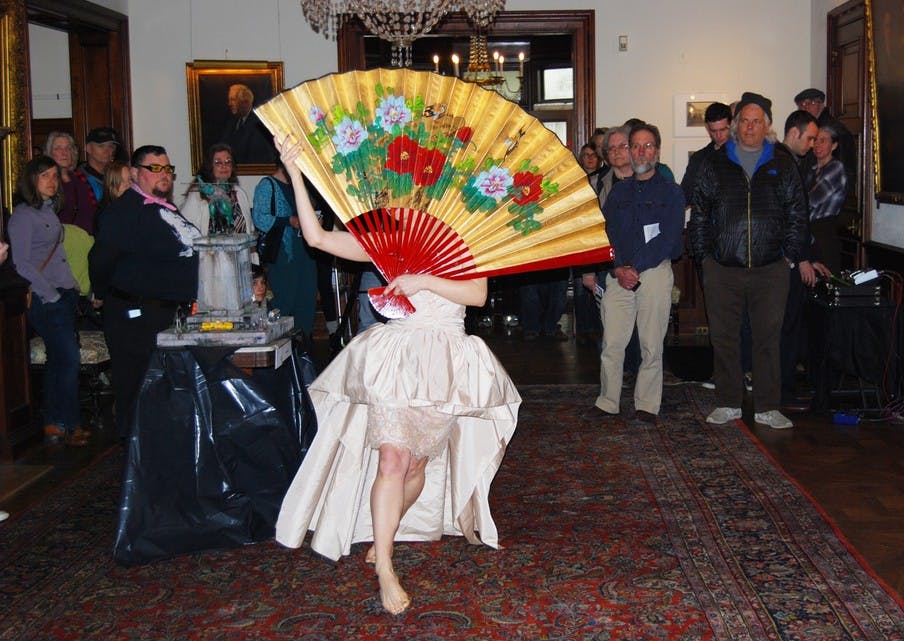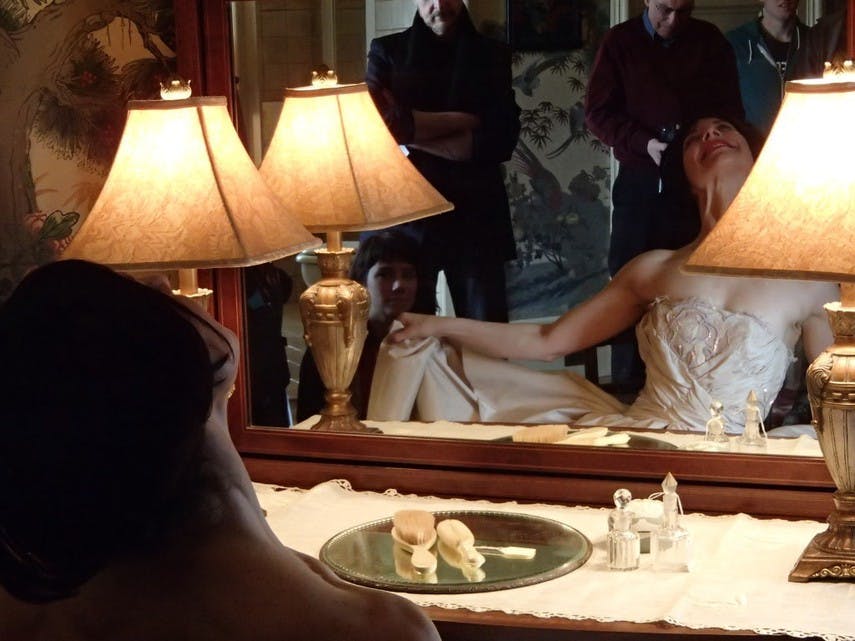 Concept: Sara June and Max Lord
Sound Design, Installation, and Live Performance: Max Lord
Movement Design and Live Performance: Sara June
Photographs by Robert Darrow for Pioneer Wired online magazine and David Miller.