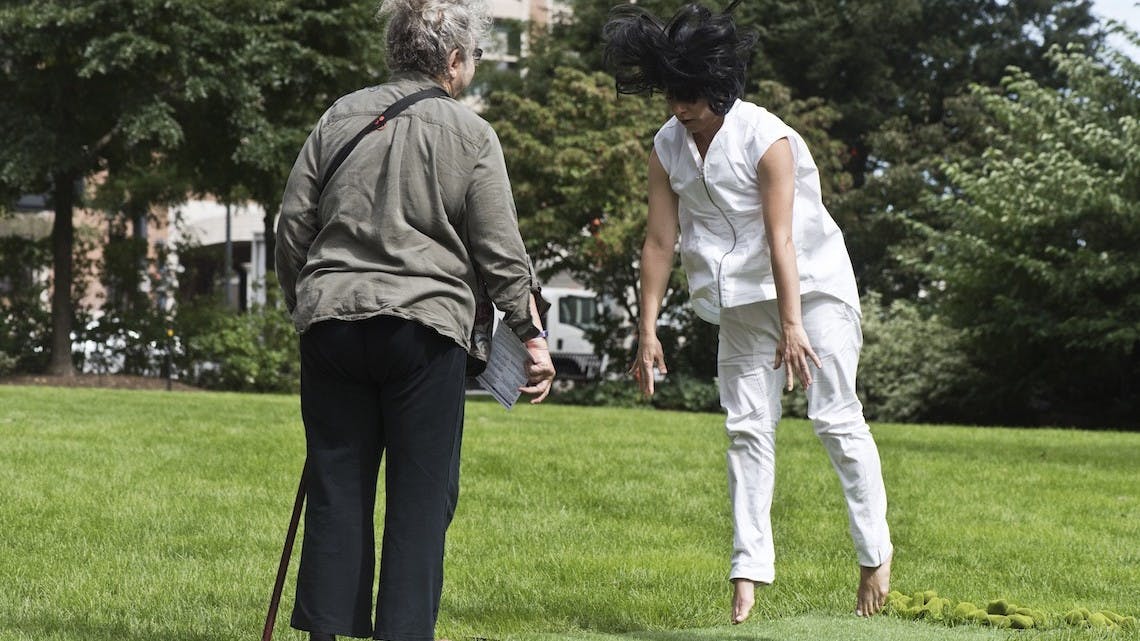 Artifact
ARTIFACT is a movement installation piece performed by a single individual and composed of a structured series of actions that are triggered serially through audience interaction. The performer is a creature and archaeological relic that is examined by audience members during the performance via interaction with colorful alarm buttons that trigger the artifact's actions. The artifact may have existed on Earth at some point in the past as a biological life-form or as an artificial intelligence (AI). This artifact could be a member of an extinct species or it may have been created as a replica of an extinct species.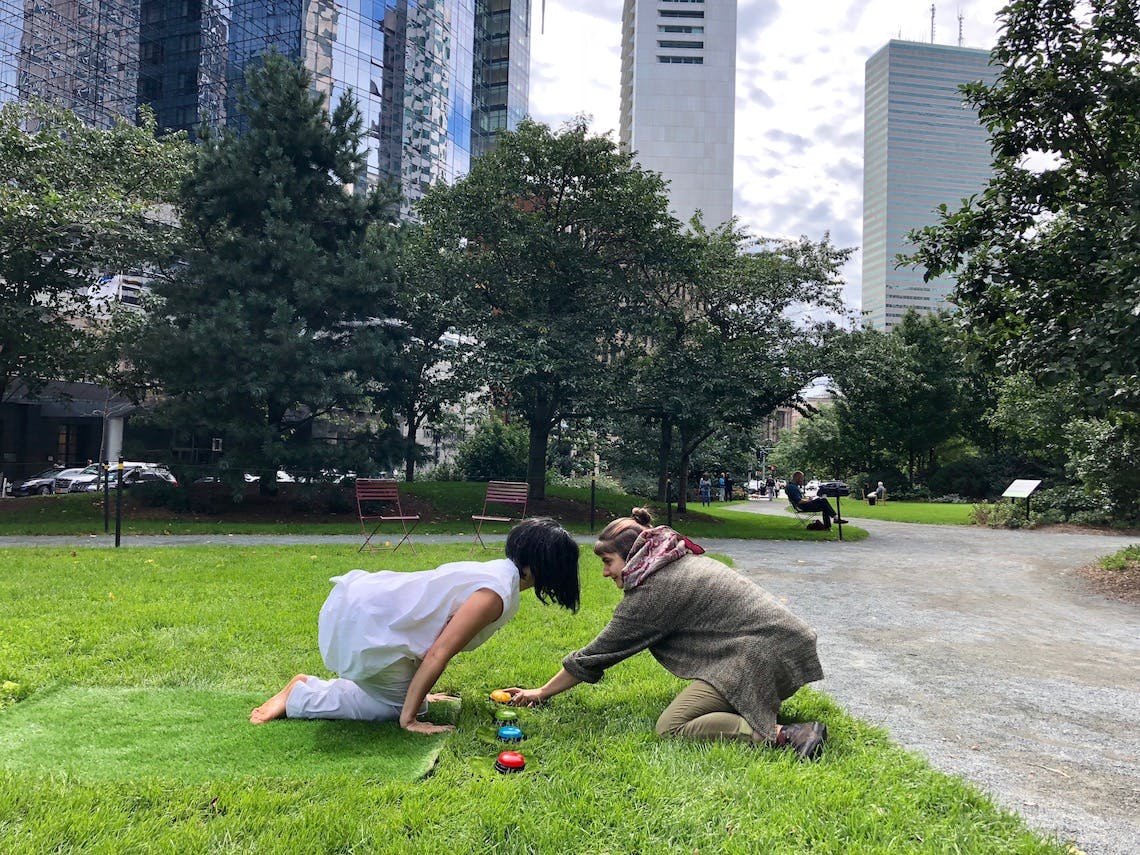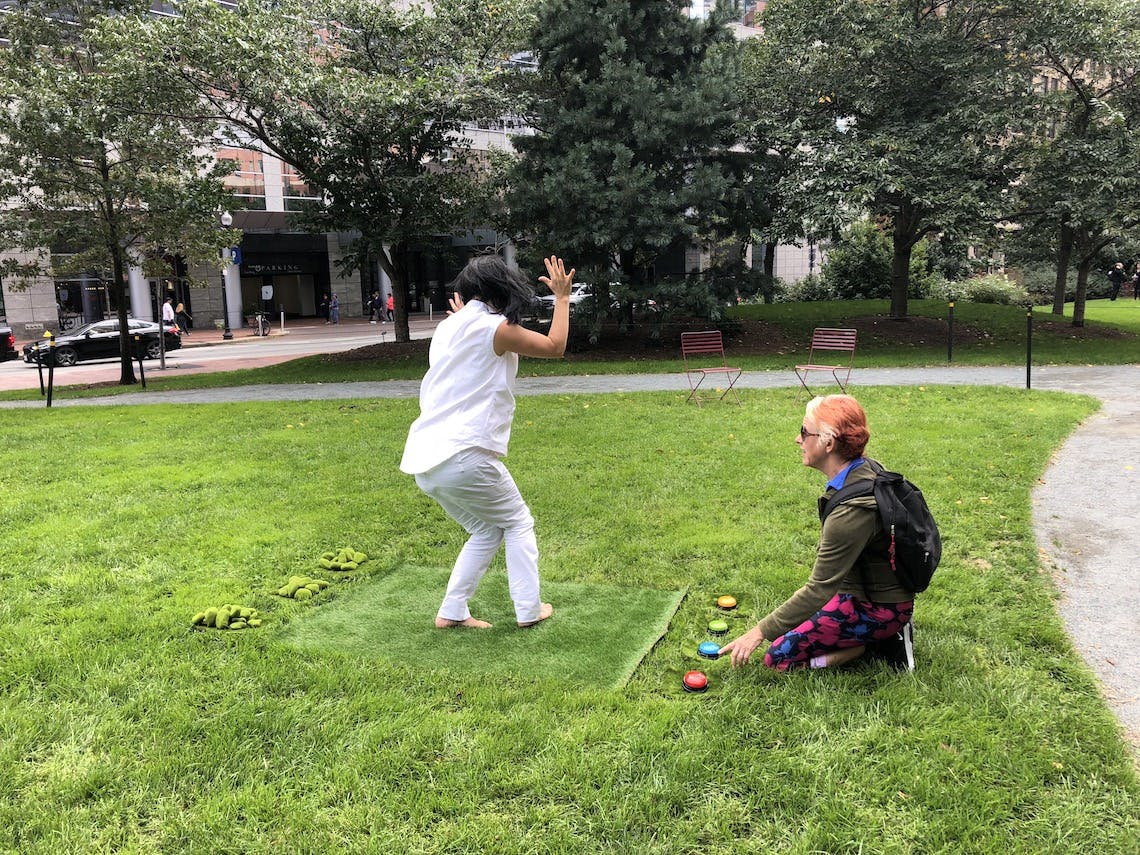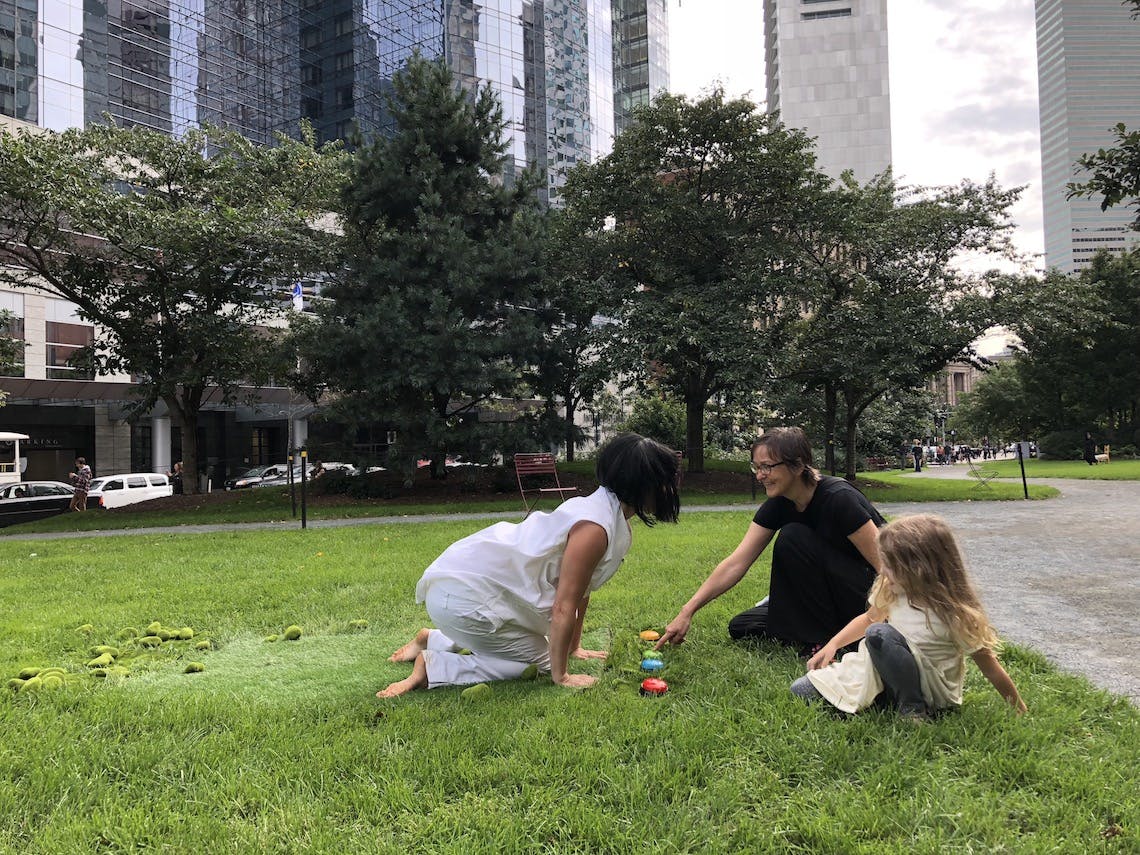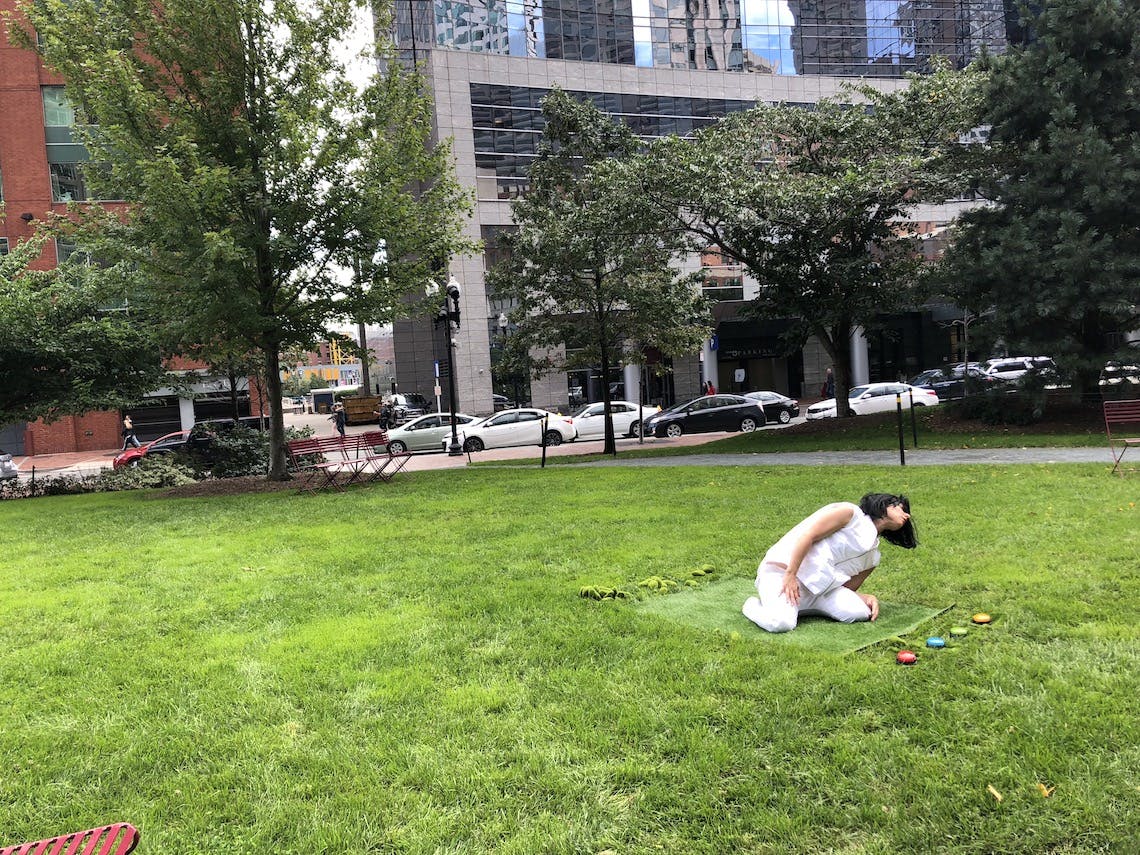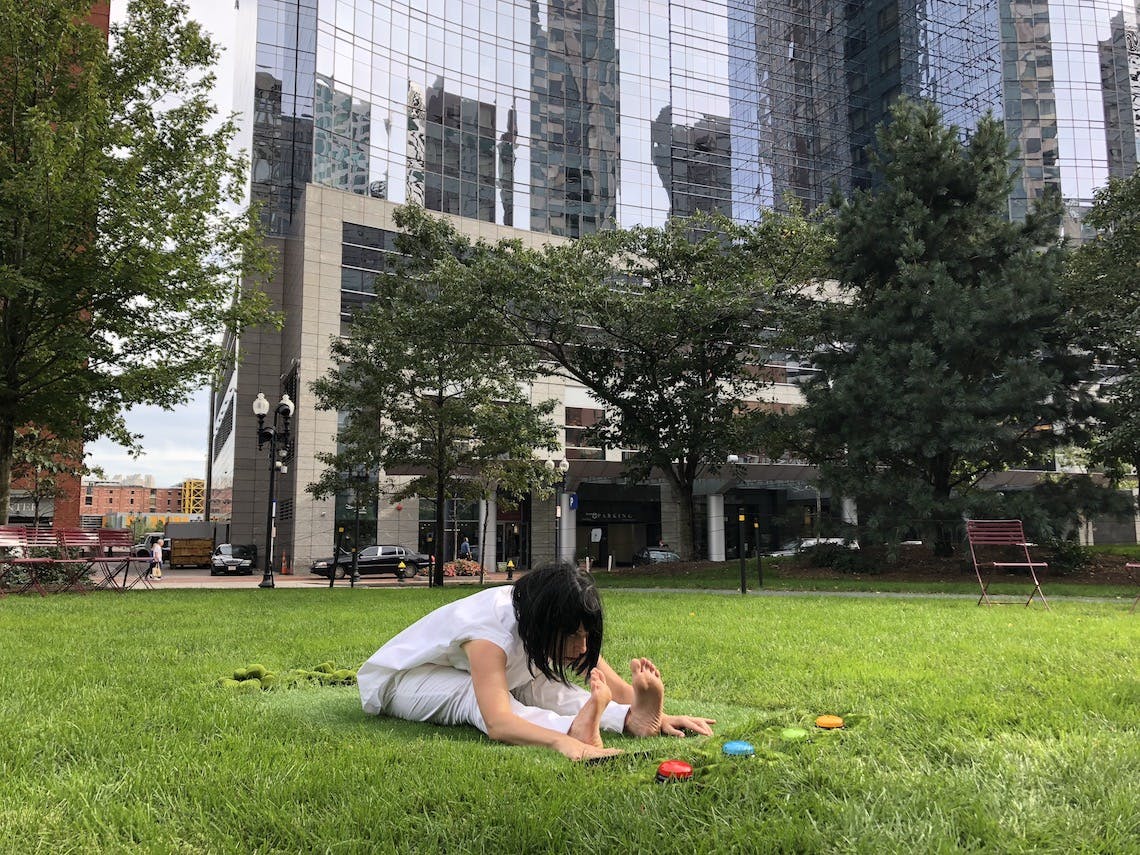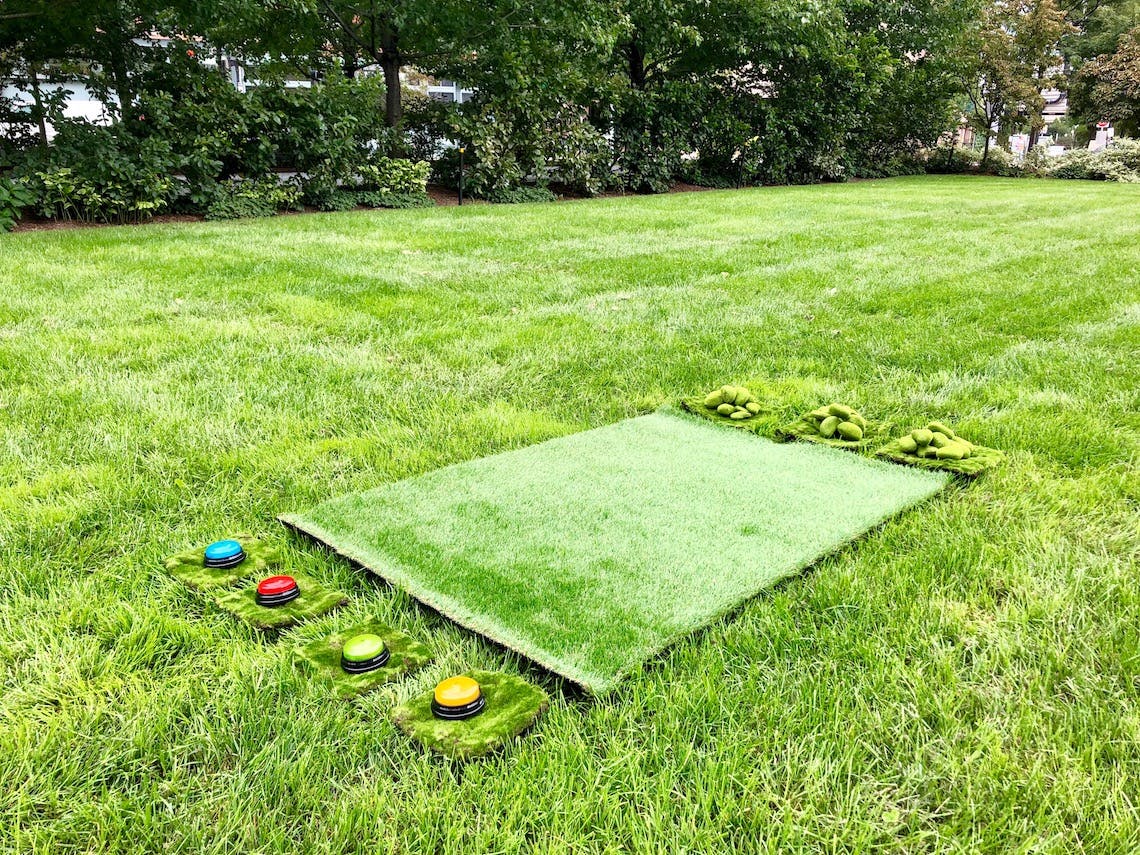 Performance: Sara June
Presented by: Mobius (Boston), Bbeyond (Belfast)
ARTIFACT was performed as part of TRANSACTIONS II: Performance Art on The Greenway, an international exchange between two prominent experimental artists' groups, Mobius Artist Group in Boston and Bbeyond in Belfast, Northern Ireland.
Rose Kennedy Greenway, Boston MA